Hey guys. Took a heap of photos today to show all of you. Here is my growing family of bristlenose's. =)
Here is one of my albino females that i bought from 2cm long as part of a trio. Shes been growing up pretty quick and hopefully will be at breeding size soon.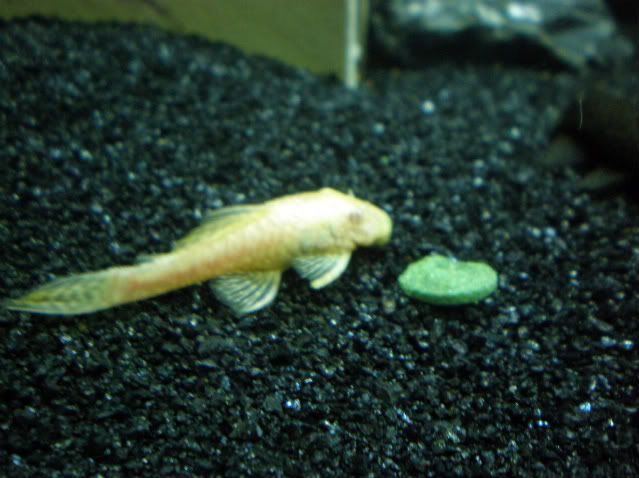 This is the male that i got in the trio. Great looking bristles even at his small size. =)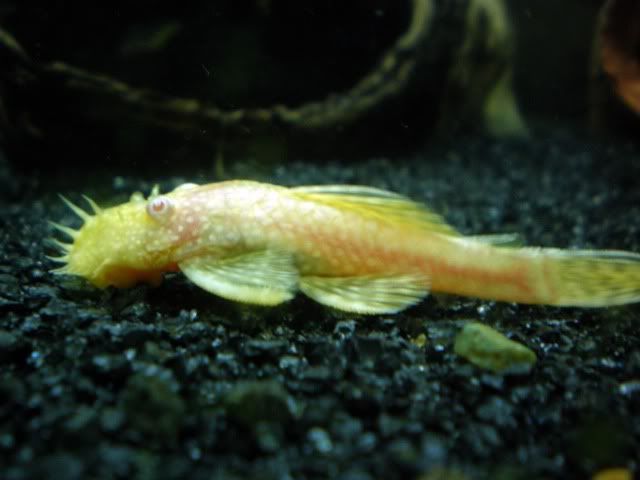 This is one of my adult males with one of my adult females. This male has bred twice now. =)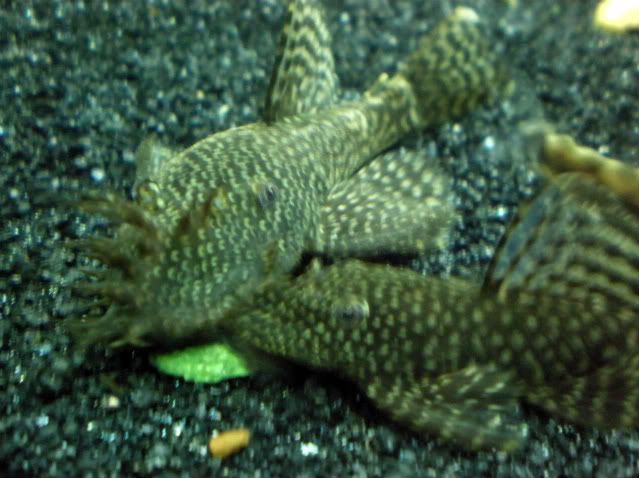 Same male with a different female.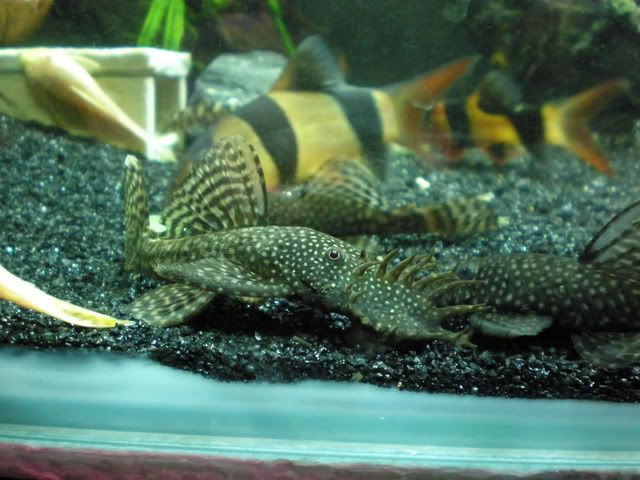 This is 2 of my females munching on an algae wafer. The one on the right is my biggest female but has only bred for me once.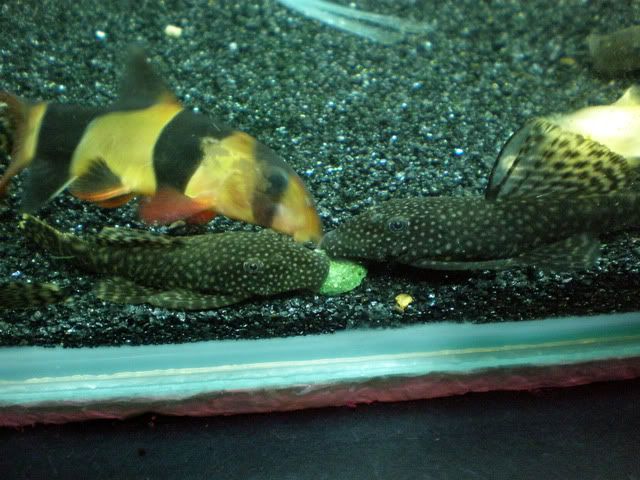 Now this is my new pride and joy. his name is borris and he is my new addition to the family. only got him about 3 weeks ago. he is about 18cm long and is very aggressive torwards the other males in the tank. Its ok though because he doesnt leave his cave much.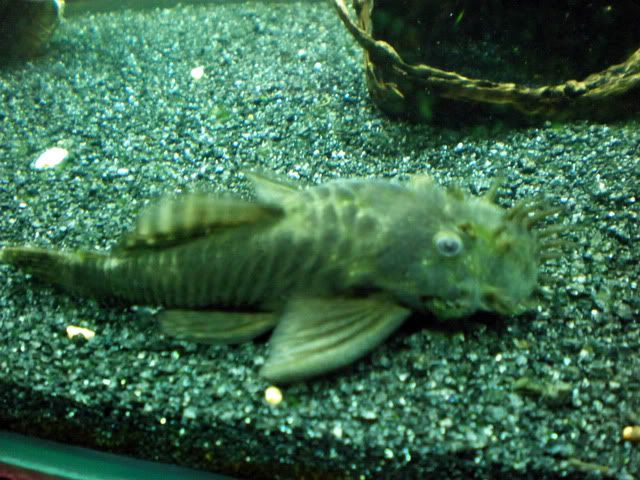 Adult male with adult albino female in the background.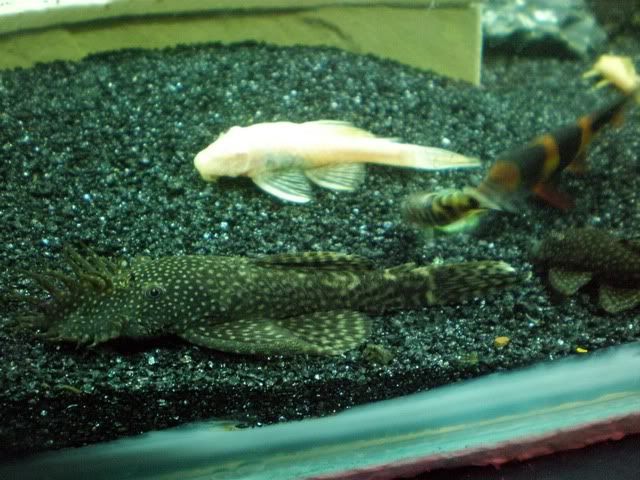 Borris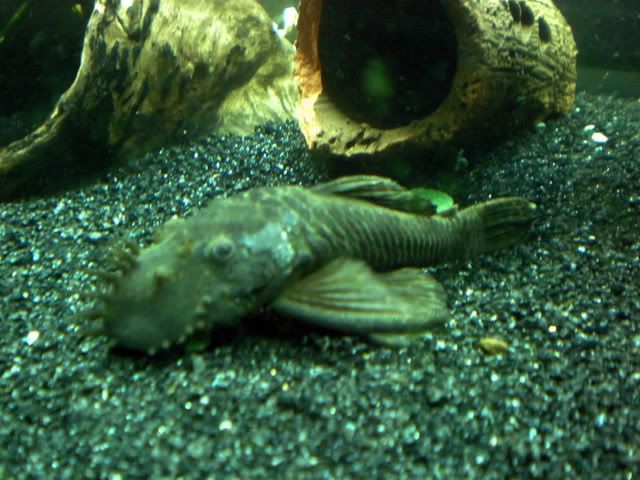 mixed bunch. check out the cave behind them that i made last week. none of the males have claimed it yet though. =(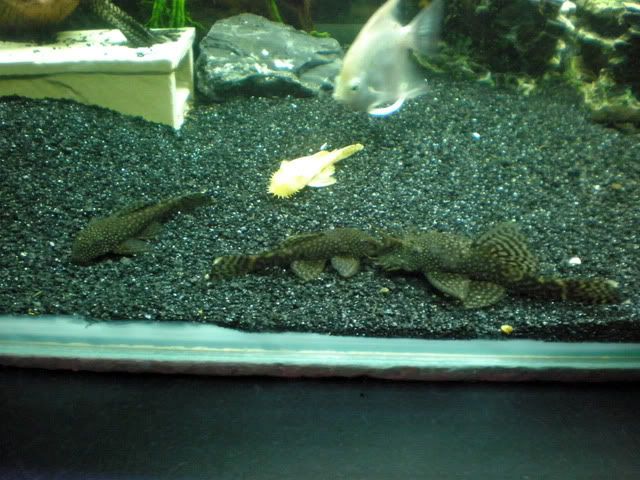 Borris entering his cave
This photo was taken of my other male guarding his newborn fry in a separate "fry tank" that i have set up. Check out the baby in the bottom left from the spawn before.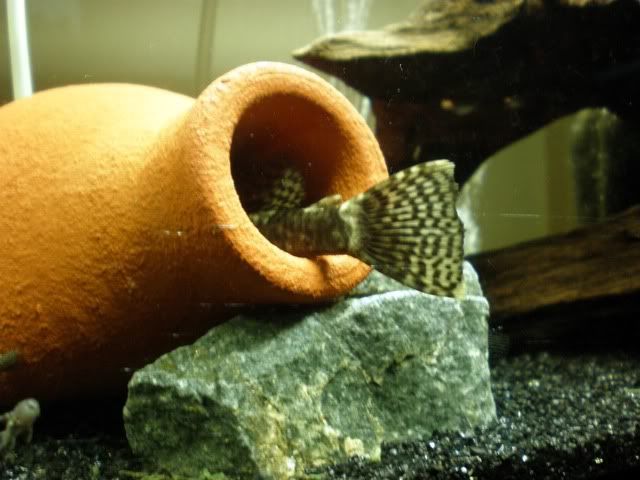 This is Batfink! my one and only male longfin. I have been trying to find a longfin female to pair him with but nowhere on the gold coast sells them. Curby this is the longfin that i was telling you about. when i put my hand in the tank, batfink swims over and snuggles in my hand, even when i take him out of the water he isnt bothered. He's one of my favourites.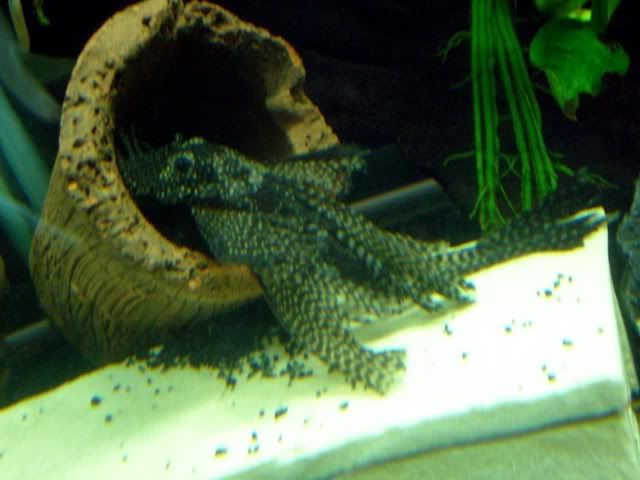 I bought 10 peppermint fry off a breeder a couple of months ago. This is one of them sucking on some wood in my fry tank.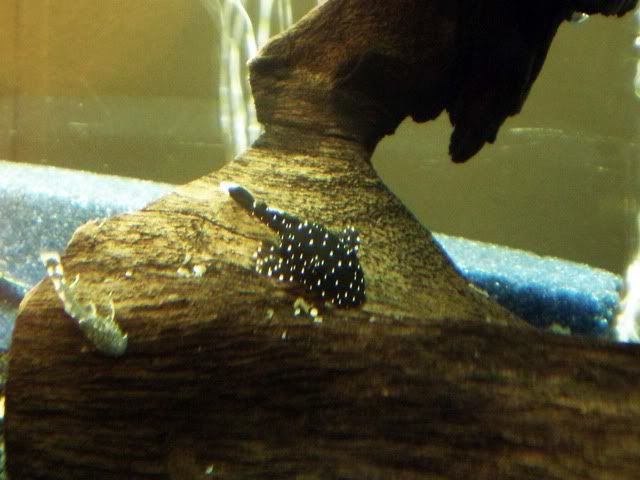 Some of my new fry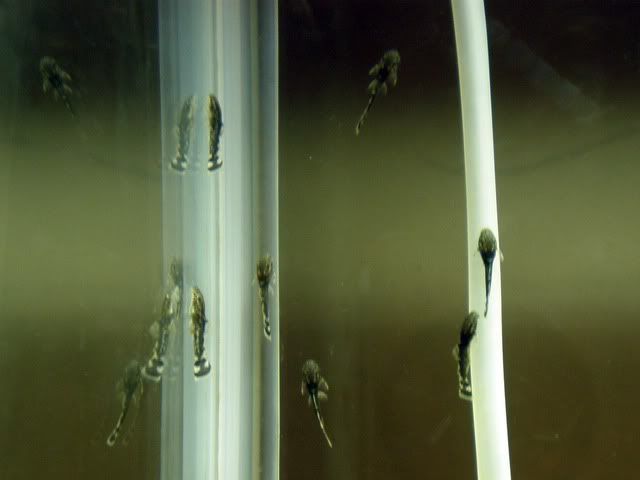 Dad left the cave for a little while so i snapped some shots of the wrigglers that are almost old enough to leave the cave. hard to see but its the best i could get. lol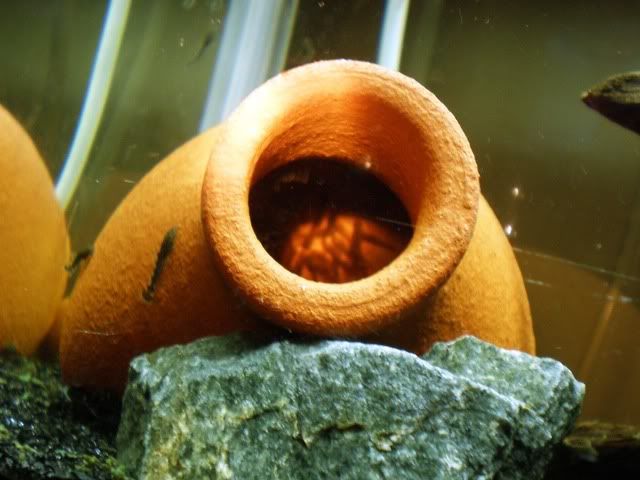 Dad guarding his wrigglers again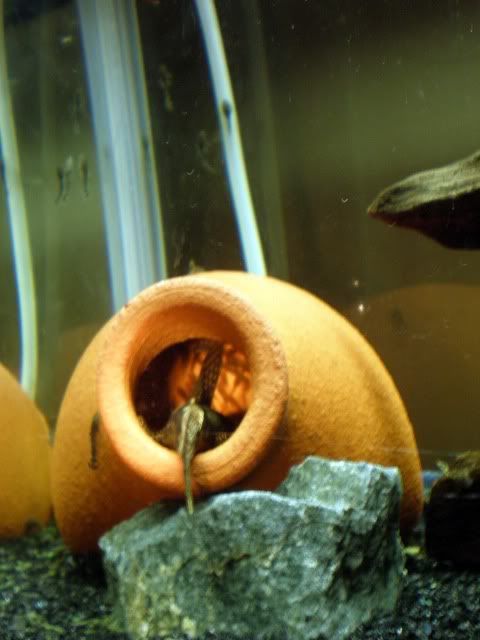 Close up of one of my baby peppermints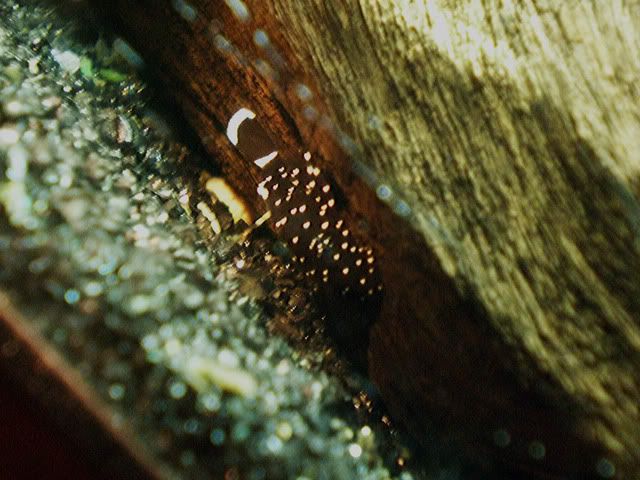 Well thats all of my bristlenose for now. Theres about 90 fry in the fry tank but hopefully will keep increasing. Let me know what you think. cheeeers!
-Zane
=)